"This is my grandmother's pie recipe that she always made for Christmas
but you could also use it for Valentines Day or any other day!
A few times I use the light versions of the cream cheese and frozen whipped topping.
It is just as delicious as the regular version."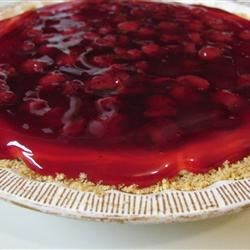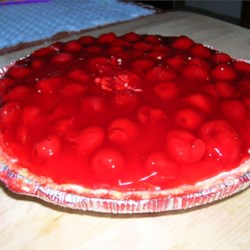 Ingredients
Original recipe makes 1 - 9 inch pie
1 (8 ounce) package cream cheese
1 cup confectioners' sugar
1 teaspoon vanilla extract
1 (8 ounce) container frozen whipped topping, thawed
1 (9 inch) prepared graham cracker crust
1 (16 ounce) can cherry pie filling
Directions
1. In an electric mixer, beat the cream cheese and the powdered sugar until combined.
Add vanilla and beat 2 minutes. Gently fold in whipped topping.
2. Transfer mixture into the pie crust. Top the filling with the cherries.
Refrigerate for at least one hour before serving.
Prepair in 20 Minutes
Ready in 1 Hour and 20 Minutes